About Three Sisters Jewelry
est. 2007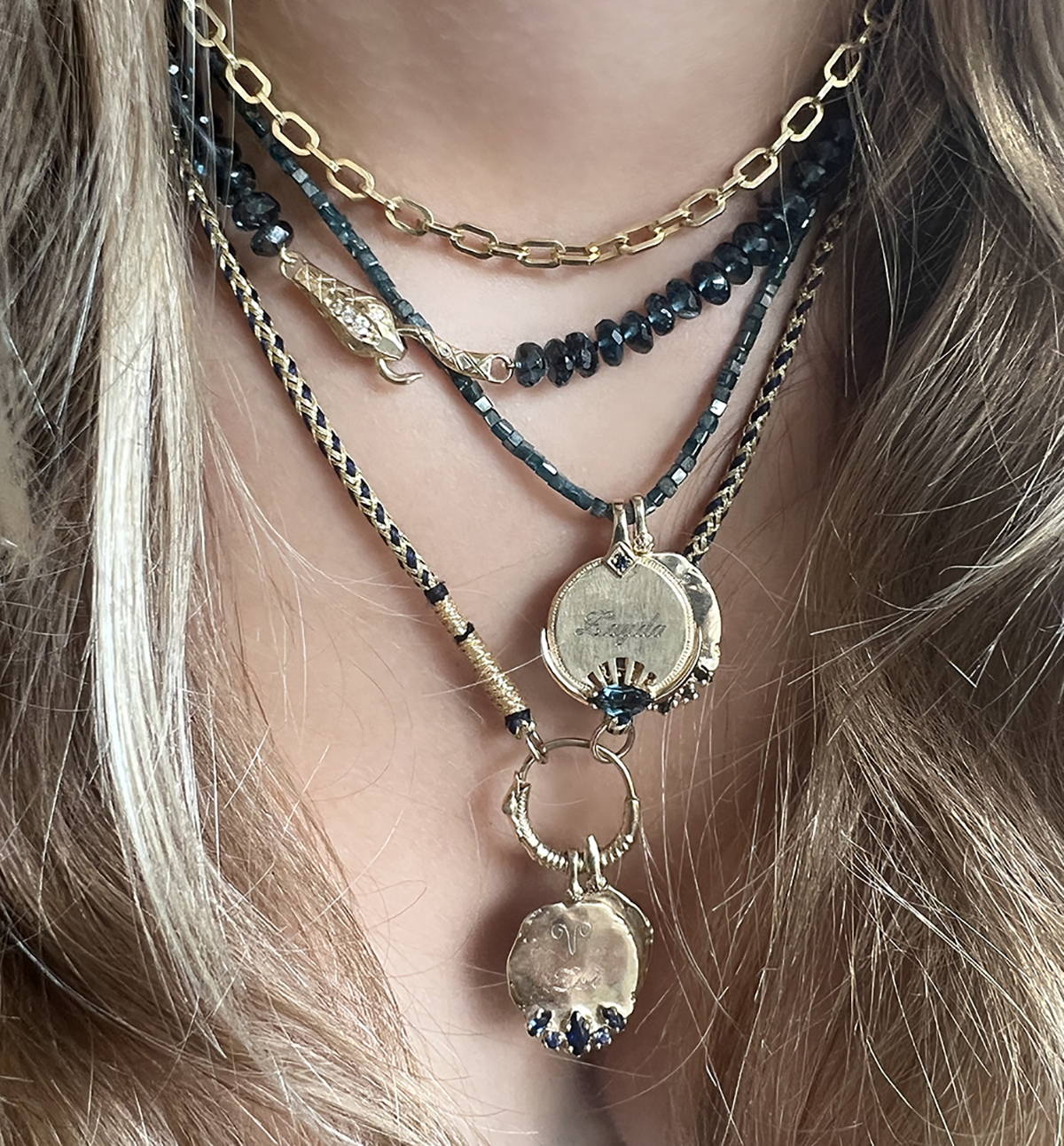 Storytelling.
At the heart of Three Sisters Jewelry is the belief that the jewelry we wear tells our stories – those of the past, present and the ones we aspire to live. From a singular charm engraved with an initial to multi-layered mixes of words, symbols, talismans, stones and treasured souvenirs, the wearer's personal story unfolds.
Our signature personalized designs are defined by a harmonious duality – chic and rebellious, sentimental and strong, earthy and ethereal, sexy and subdued.
Influences.
Three Sisters Jewelry founder Zoe grew up in the heyday of Southern California's punk beach culture, roller skating on sun-drenched boardwalks by day and hitting LA's dimly lit basement clubs at night. Sundays were spent scouring flea markets for vintage Coptic crosses and charm bracelets. These early inspirations influenced Zoe's eye for the dichotomies in landscape and culture. Her jewelry aesthetic is defined by a tension between high and low, urban and organic, new and old.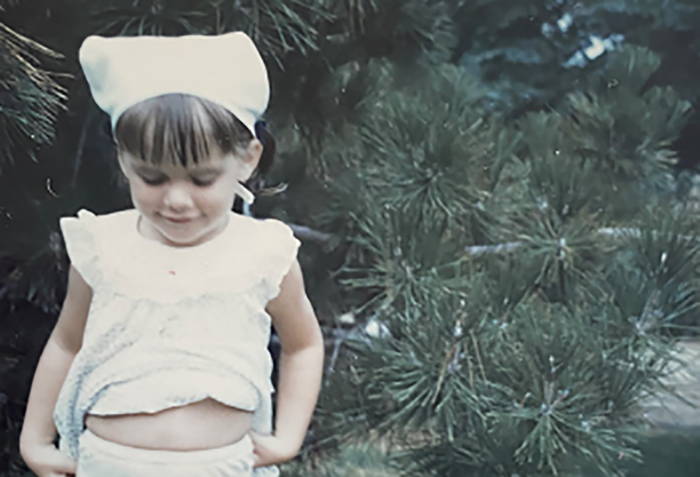 Zoe's Current Obsessions Include:
Anything to do with time travel, vintage pearls and textiles, antique goblets, the zodiac, and figuring out how to make fresh Thai Curry paste.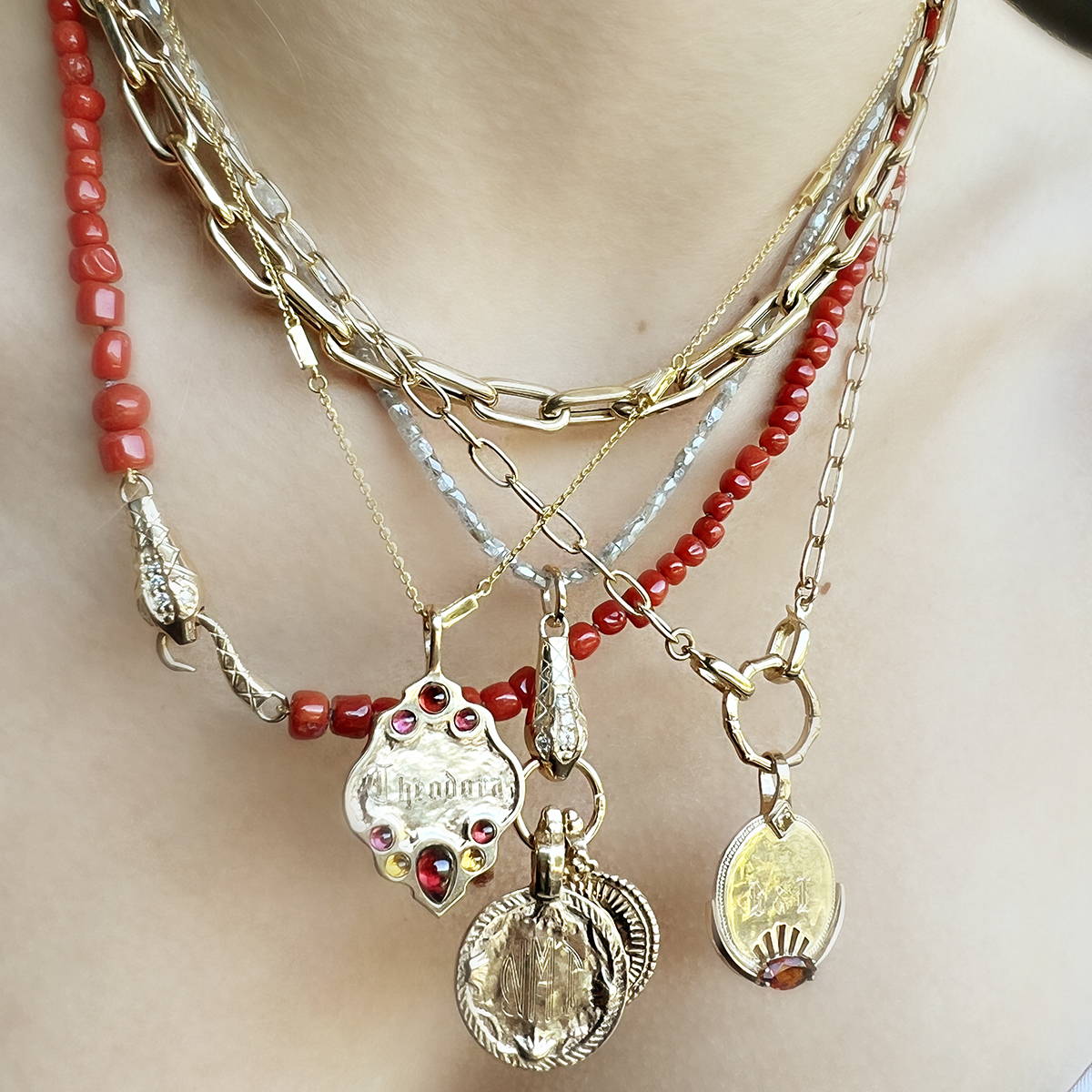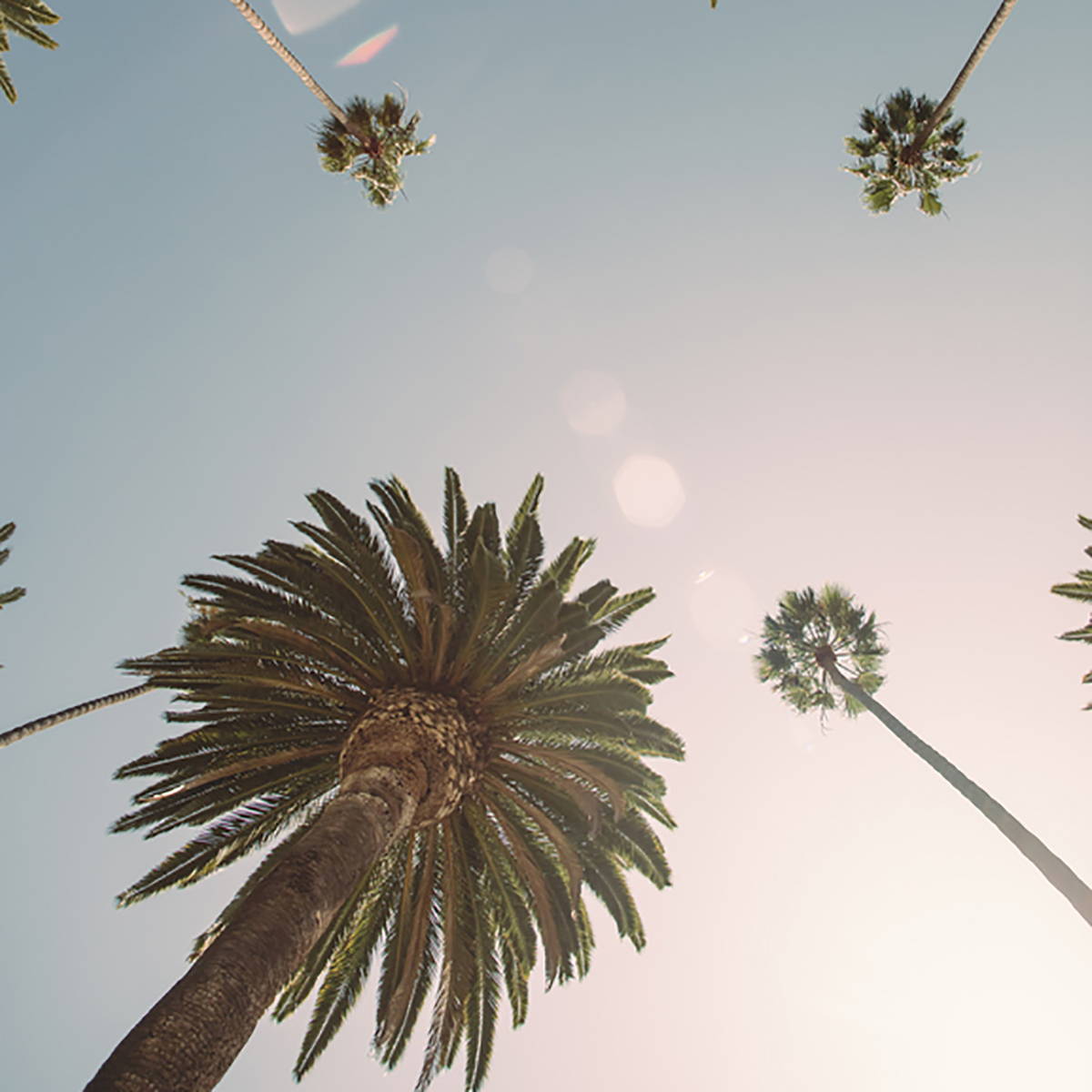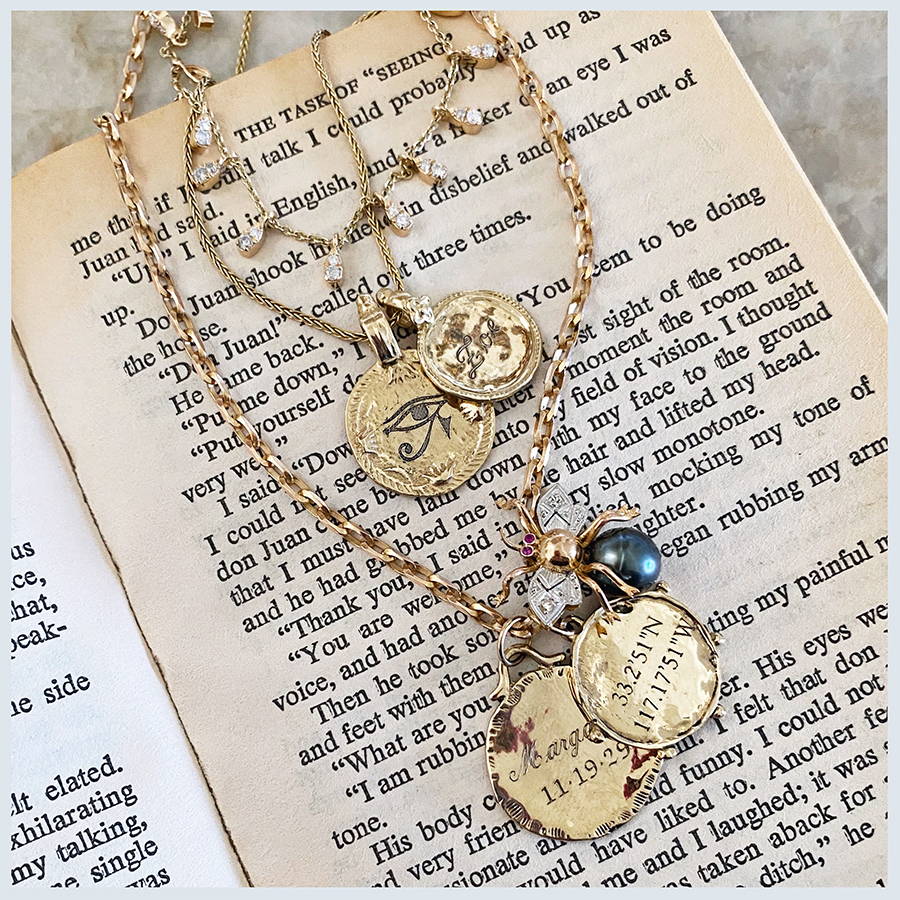 "Why, sometimes I've believed as many as six impossible things before breakfast."
– Alice's Adventures in Wonderland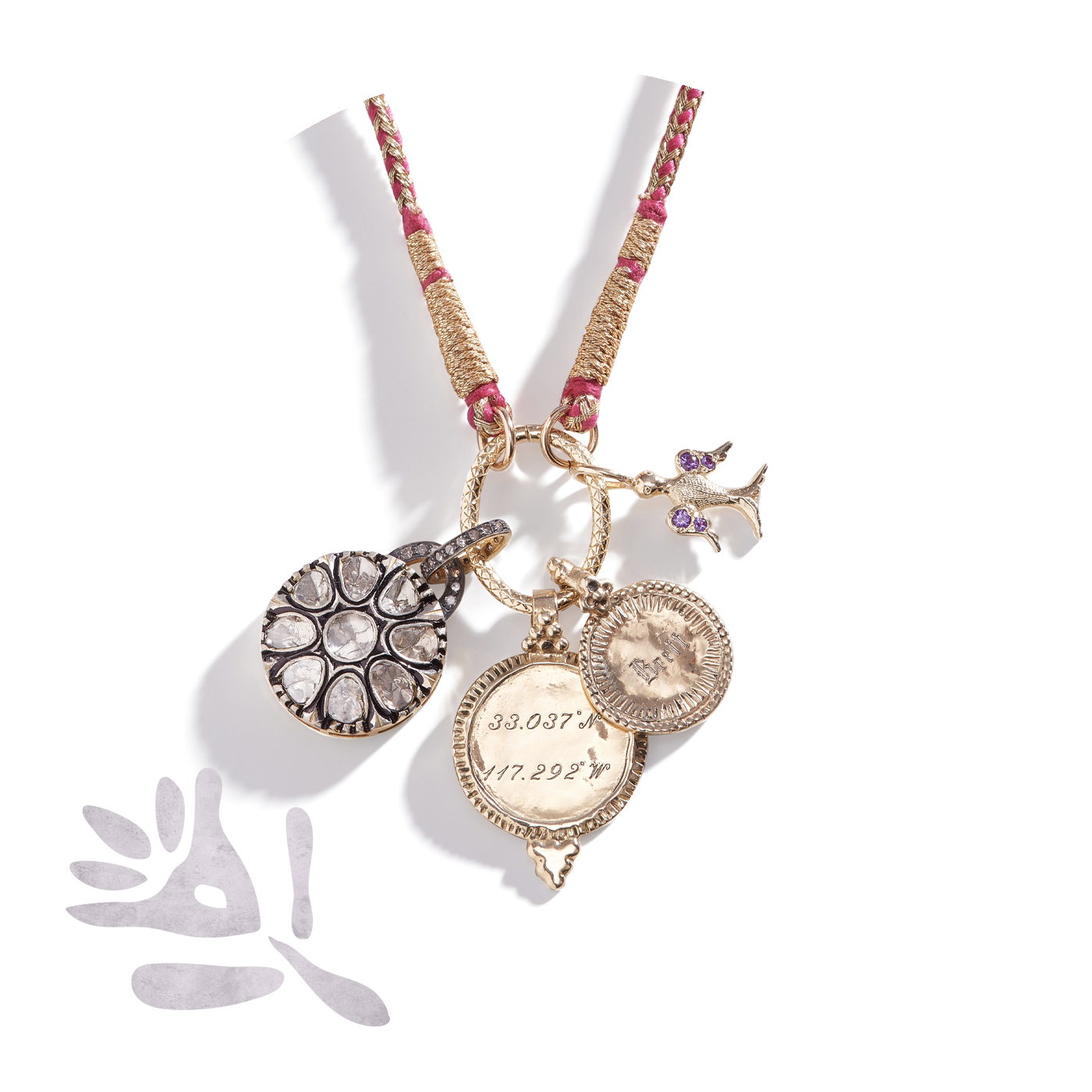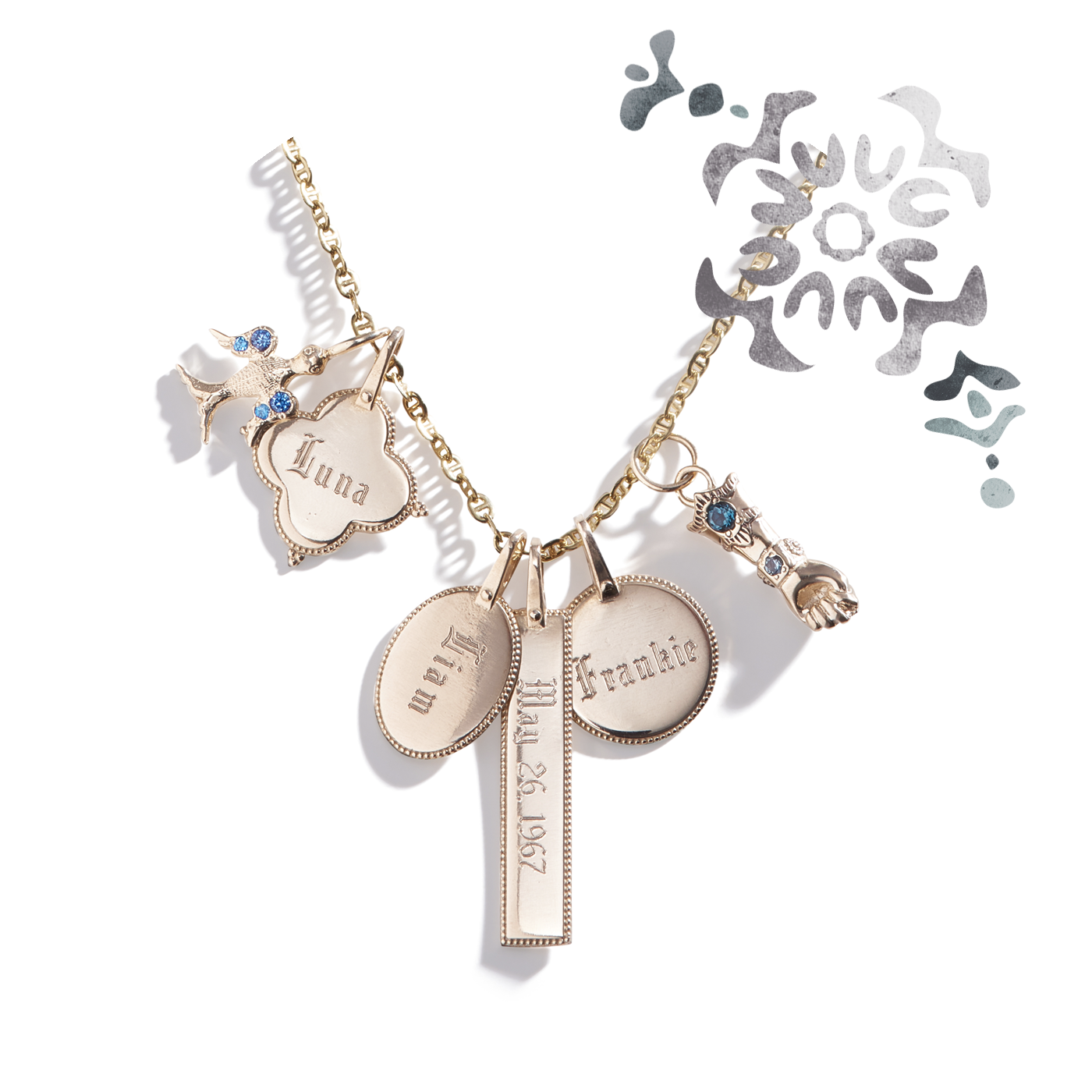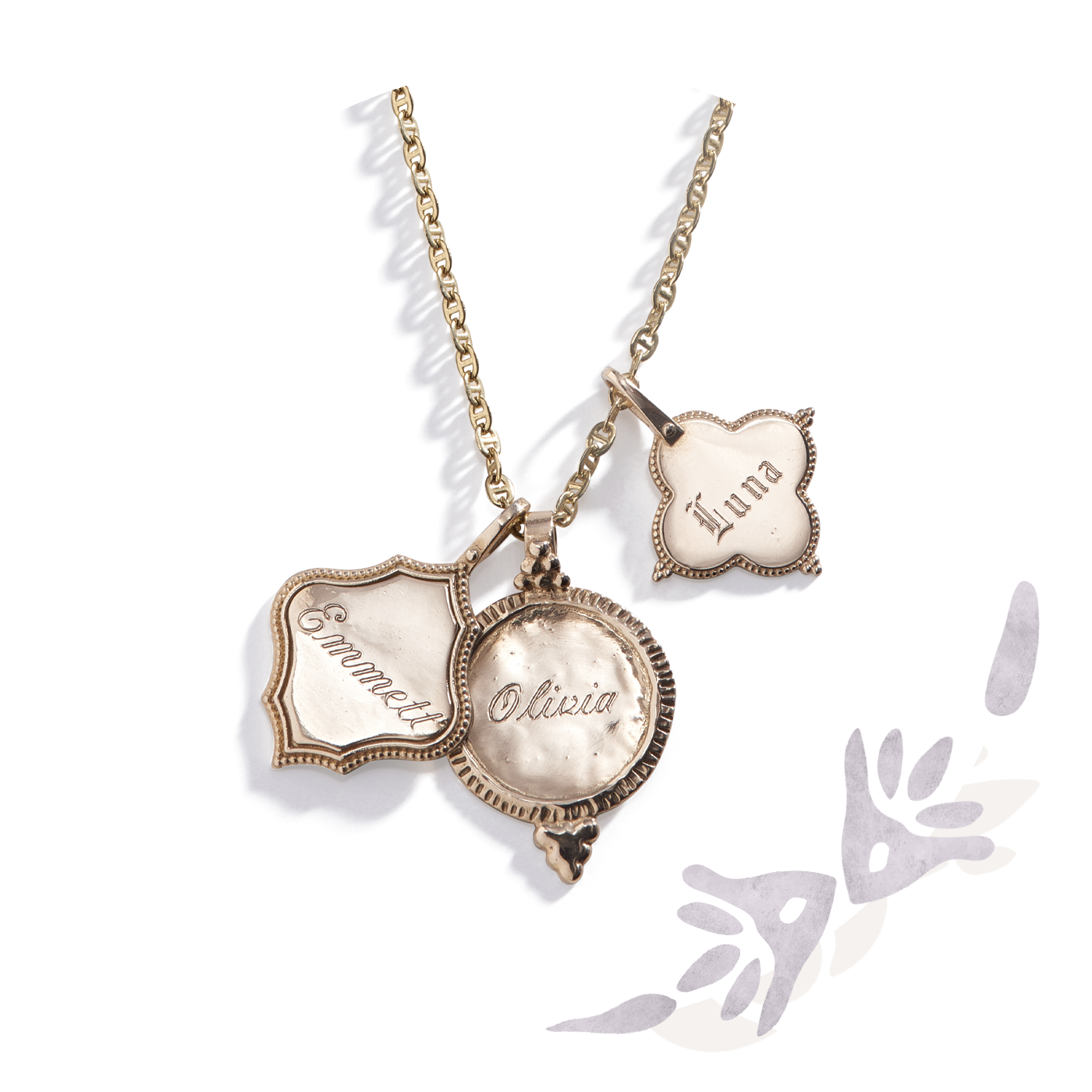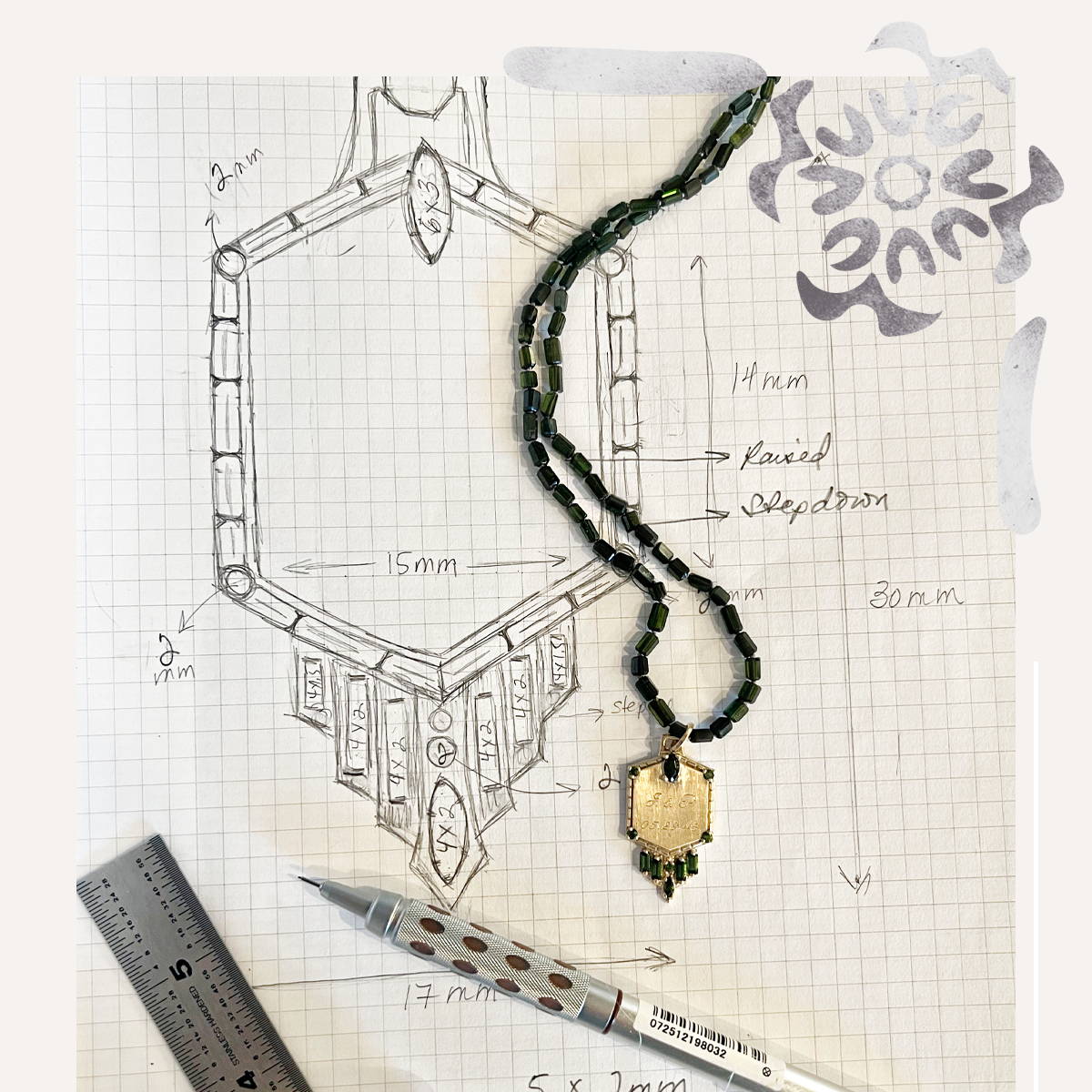 Local & Sustainable.
From the original design sketch to the wax carving, engraving and final polish, Zoe's pieces are crafted by hand. Made from recycled 10K/14K gold, Argentium silver and ethically sourced gemstones, Zoe's process is guided by the "slow fashion" movement. With her penchant for repurposing relics of the past, her collection also include a curated selection of vintage jewelry that accentuates the uniqueness of the Three Sisters jewelry line.
We have deep ties to our local community of Encinitas, California and all of our original designs are handcrafted by local artisans in our seaside studio, greatly reducing our carbon footprint. We strive for sustainability in all our practices by working with recycled precious metals and repurposing vintage jewelry.
The Secret Language of Symbols.
Three Sisters Jewelry is deeply informed by the role symbols have played in jewelry through the ages. Our charm collections feature symbols ranging from the sacred to the sentimental, and from times and cultures spanning from ancient Greece to 1960s counterculture. Whether worn as a good luck charm or as a hidden message, these meaningful pieces offer the wearer another way to express herself.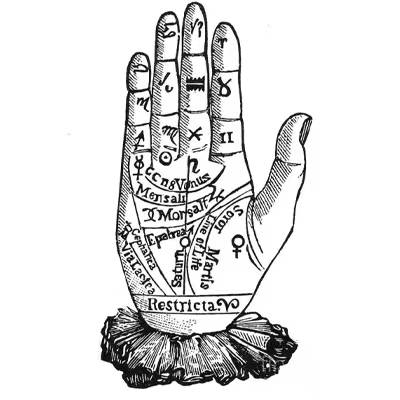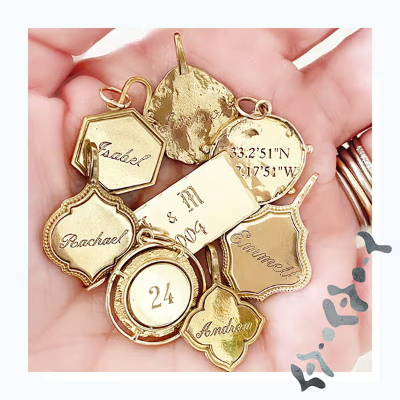 Creative Collaboration & Press
Three Sisters Jewelry designed charms for HBOs' award-winning series Big Little Lies & Sharp Objects
Three Sisters created a 50+ piece collection available exclusively at Restoration Hardware
Select Three Sisters Jewelry pieces are available at Anthrolopogie.com
A capsule collection of affirmation coins created in collaboration with author and self-care advocate @Alex_Elle who has over 1.5 million Instagram followers
A capsule collection of personalized charms designed in collaboration with IG jeweler influencer @henrydominiquejewelry

Three Sisters Jewelry has been editorial featured in premiere magazines and media, including Jenna Lyons' Stylish (MAX Original), InStyle, People, Glamour, US, and Sports Illustrated